Speciality Quality Controls for your Laboratory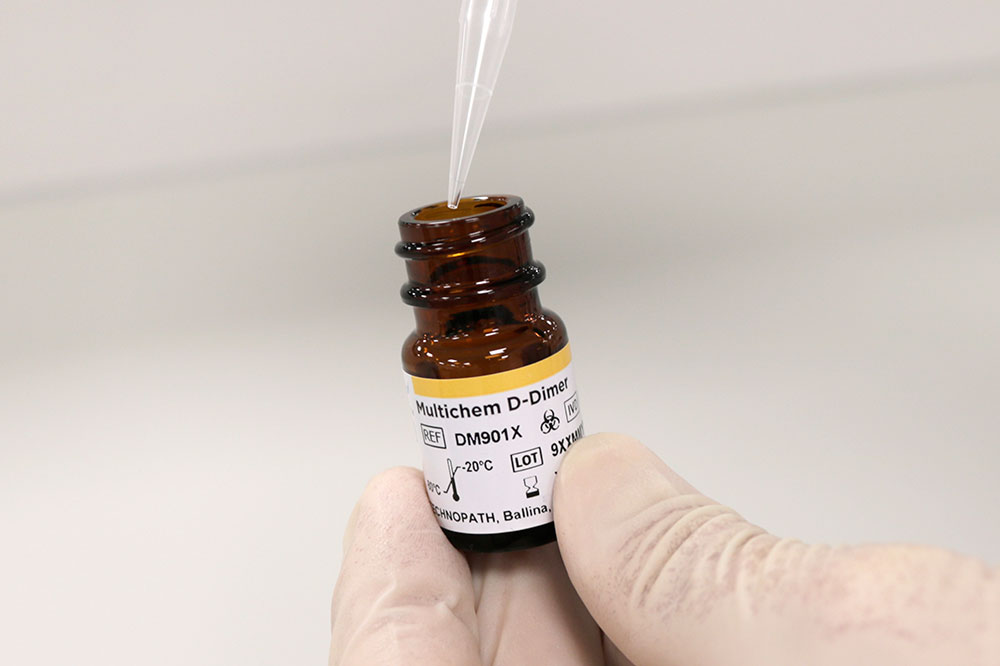 TECHNOPATH have a range of speciality QC suitable for your Laboratory needs.
The following Multichem® Third Party Quality Controls, from Technopath Manufacturing Ltd, are in addition to their flagship chemistry and immunoassay products:
Multichem® A1c: third party QC for haemoglobin A1c.
Multichem® AE: QC for ammonia and ethanol
Multichem® AMH: provides third party QC for Anti-Mullerian Hormone testing.
Multichem® CSF: QC for cerebral spinal fluid testing
Multichem® D-Dimer: QC for D-Dimer Assays
Multichem® IA Speciality: providing extended open vial stability for peptide hormones.
Multichem hsTn: QC for high sensitive troponin assays
Multichem® NB: QC for pediatric testing of Bilirubin levels
Multichem® WBT: QC for Whole Blood Transplant
Additionally TECHNOPATH partners with ADP Diagnostics to offer the following controls:
Serum Indices Quality Controls: Ensure accurate monitoring of patient samples for Serum Indices by running this QC daily. Haemolysis, Icterus and Lipaemia affect clinical chemistry analytes to a greater or lesser degree depending on levels present in the patient sample.
Xanthochromia: A Cerebral Spinal Fluid (CSF) QC, for the quality control monitoring of Subarachnoid-haemorrhage testing.